Graduation Ceremony - December 3rd, 2022
Surrounded by paintings from the graduates, Connie Bist reminded these artists at the graduation ceremony that receiving a seal is only the beginning of a journey.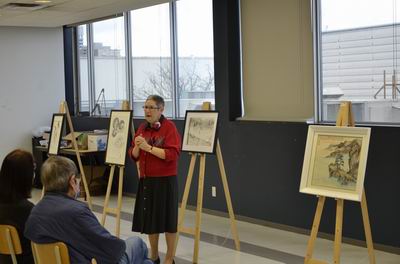 Art is a life-long search to express oneself.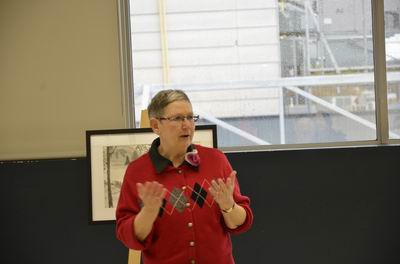 Brenda Chu and Wennie Han studied under Baoxing Zhang. Brenda Chu painted a refined lady which, she explained, could be seen in her clothes and the instrument that she played. Wennie Han's work was a classic scene with a pine tree in a mountainous landscape. The pine is a symbol of longevity, steadfastness and endurance.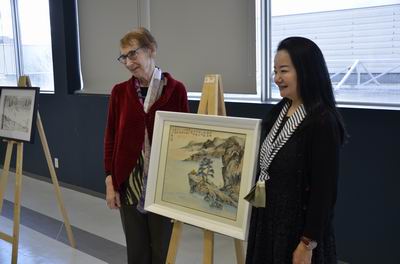 Yasmin Karim's water lily evoked a country scene that many of us look forward to seeing each summer.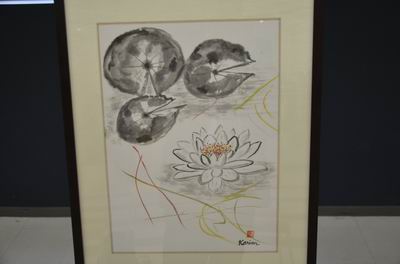 These sail boats, David Babbs told us, were actually toy boats which he realized by approaching closer to the pond.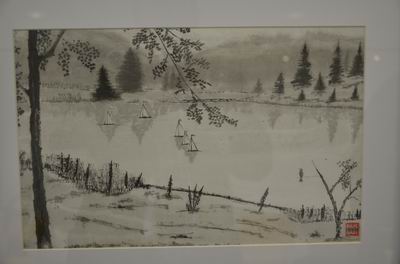 Melvin Yuen created a vivid crab, both intriguingly detailed and fearsome. Yasmin Karim, David Babbs and Melvin Yuen studied under Hiroshi Yamamoto.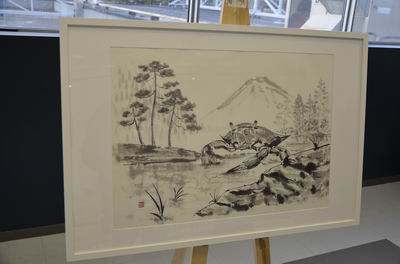 Our graduates added their seals, which are a recognition of their level of development, to the list of other graduates who have joined us in recent years.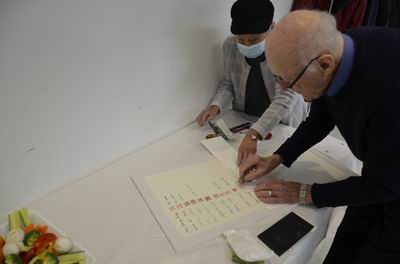 Their names and the saying on the seal were added too. In the Chinese tradition, the saying on the seal is the artist's name. In the Japanese tradition, a saying the instructor thinks is suitable to the artist is given to the artist.
Our graduates are from left to right: David Babbs, Yasmin Karim, Melvin Yuen, Brenda Chu and Wennie Han.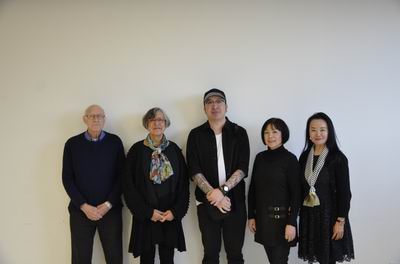 This baby was very impressed by the art he saw.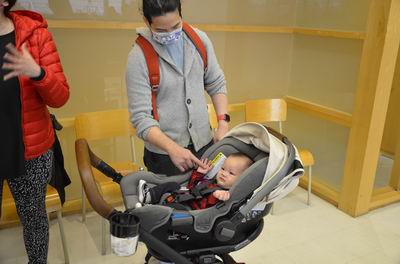 Refreshments, courtesy of Linda Nakatsu, added to the occasion.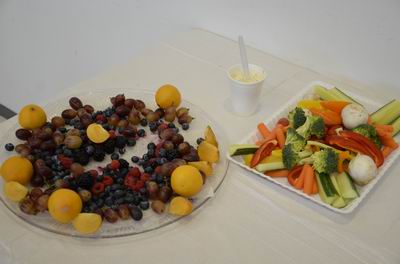 Art often leads to discussions.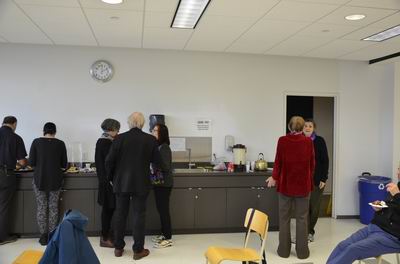 Our graduates seals and names. Congratulations on your achievement!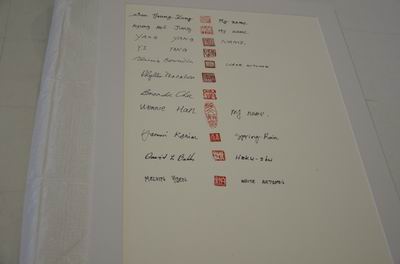 Back to practicing and workshops. A life of learning is still ahead.