Graduation Ceremony - June 11th, 2016
Graduating from years of painting rocks, bugs and landscapes is a one of a kind moment in a sumi-e artist's life. Left to right, this year's graduates were Naoko Staios, Teresa Mellors, Harumi Adachi, and Merle Pegus. All these artists studied under instructor Hiroshi Yamamoto.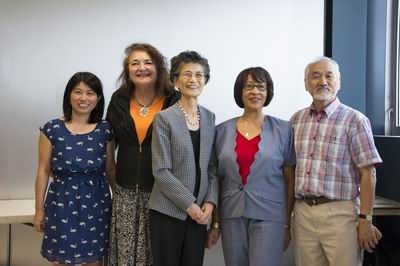 Besides the artists, family and friends gathered at the graduation.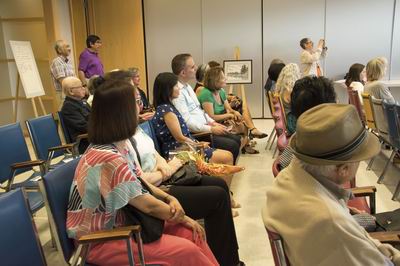 What is sumi-e painting and why has it attracted artists for hundreds of years? Roslyn Levin, a well-known artist and sumi-e painting instructor, told her own story of how this ancient became a part of her life.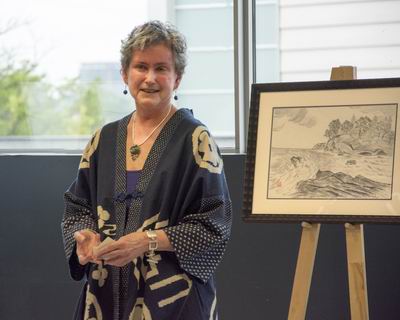 Teresa Mellors told us what it is like to climb Mount Fuji, an experience that left an indelible impression on her.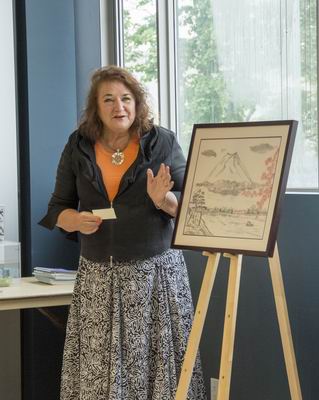 Mount Fuji dominates Teresa Mellors' sumi-e painting. Civilization, including people, are overshadowed by the force of the natural world, which often occurs in Japanese art. The fragile, coloured blossums contrast with the solidity of the gigantic mountain, perhaps a comment on the ephemeral nature of life.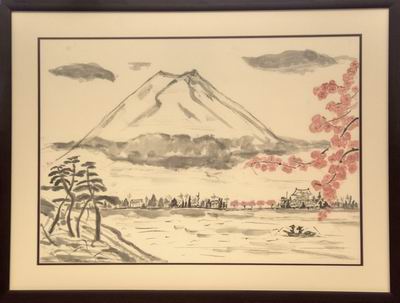 Merle Pegus was inspired by Blackrock, Jamaica. The memory of this Jamaican coast remained with her for years and became the basis of her painting.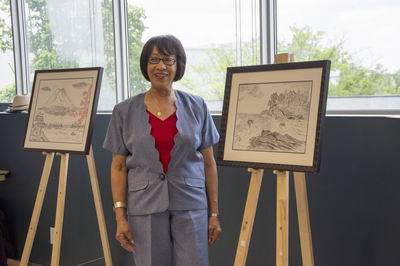 The crash of the waves on the rocks creates a life to Merle Pegus' painting. By contrast, in the background are inviting and calming trees. The dynamics of vigorous waves and a softer, waiting shore presents a place that stirs the imagination of the viewer.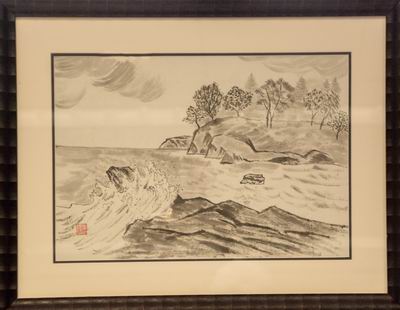 The natural world also influenced Harumi Adachi. Yet her painting was close to home in Canada.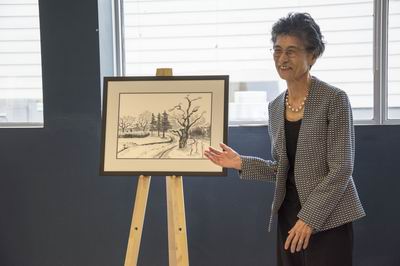 A variety of trees captures your interest immediately in her painting. By using effective black and gray ink tones, the trees and the winding road lead you into the background. The stark beauty of winter with its bare trees and coldness is elegantly expressed.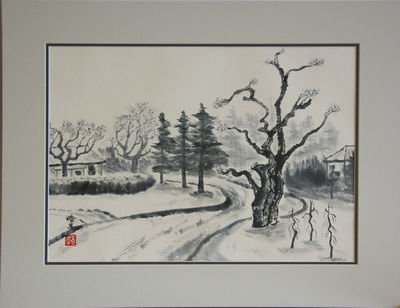 The skyline of a city lit up by fireworks inspired Naoko Staios.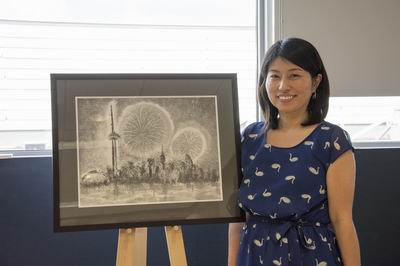 Several tries were made to define the CN Tower at night. Interestingly, the buildings and the tower itself are still small when compared with the night sky. Naoko Staios used effects such as scattering milk to create the stars and fireworks.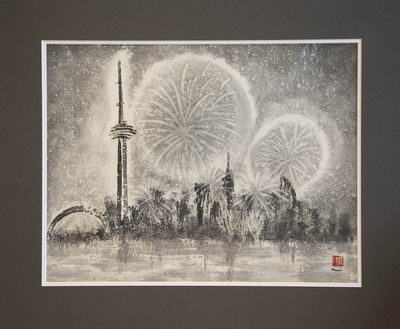 The artists added the imprint of their seals to other impressions that the Sumi-e Artists of Canada has collected for over 30 years.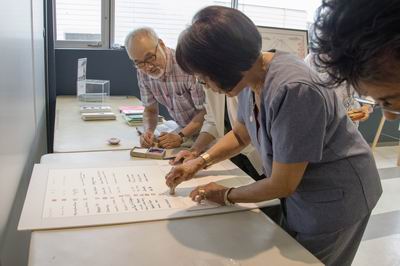 The impression shows the artist's name, their seal, and words that translate what the seal means.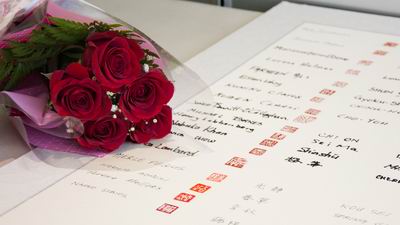 Then we had something to eat. Thank you Linda Nakatsu!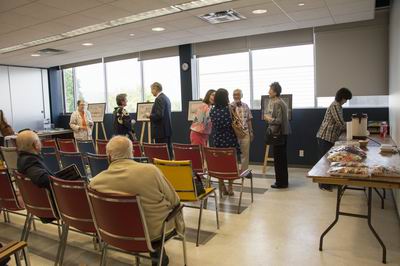 And admire the sumi-e paintings! There are so many great artists right here in Canada!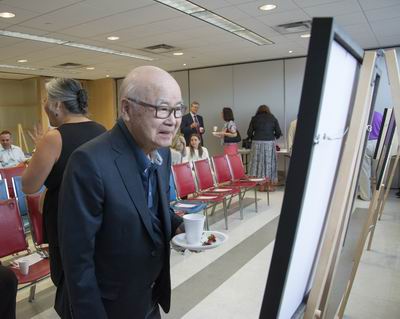 The graduates were congratulated by friends, family, and other sumi-e artists.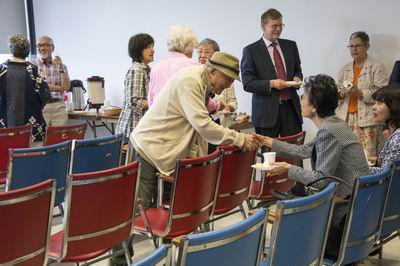 We were all inspired by the graduates and their paintings! It was time to pick up our brushes again!.