Christmas Social - December 11th, 2010
Our Christmas Social is a way of enjoying the season, chatting with other sumi-e artists and friends of artists and simply having an enjoyable time. Each table was decorated with a Christmas special Christmas greeting.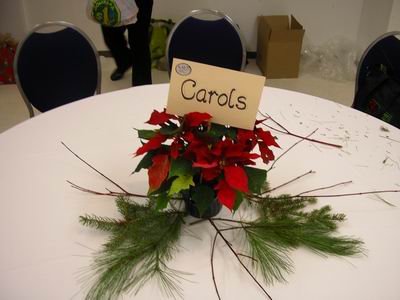 We often sing Christmas carols at Christmas time and Virginia Ise along with her ukulele helped us get in the festive spirit. Barb Laplante and other members joined in solos too.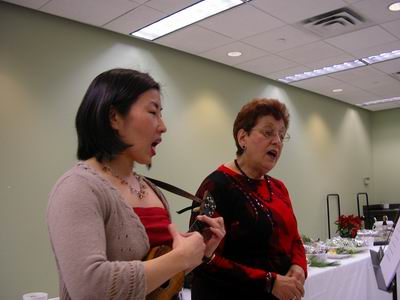 These carols included the popular Hawaiian Christmas Carol, which, if you are in Hawaii, goes "Mele Kalikimaka is Hawaii's way to say Merry Christmas to you."
Mimi Yeung added a special Christmas song incorporating dance from the King and I musical.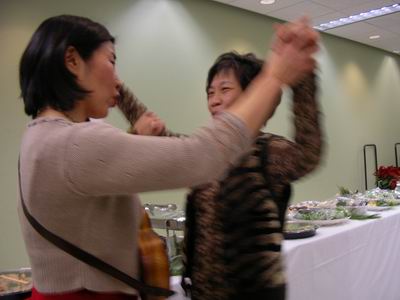 Especially helpful in organizing this year's Christmas Social and many others in the past, Kathy Matsushita explained the agenda and often entertaining rules to this event.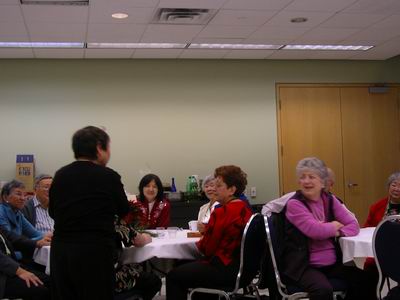 After singing came a Japanese-style Christmas luncheon.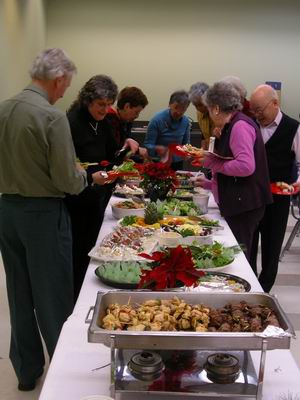 Knowing how to use chopsticks was of critical importance.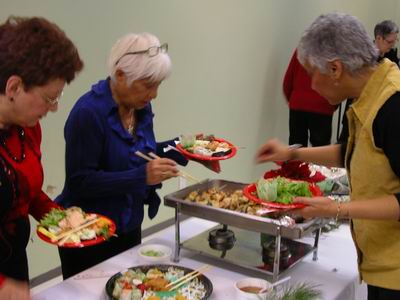 Exchanging gifts formed another part of the sumi-e Christmas Social.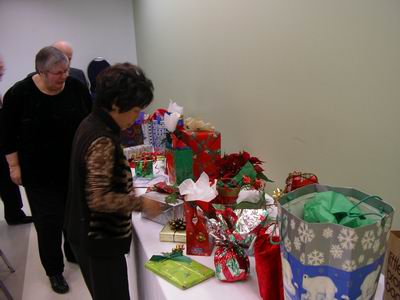 The gift exchange involved some special antics that included rotating gifts about the tables of members as overseen by Kathy Matshushita.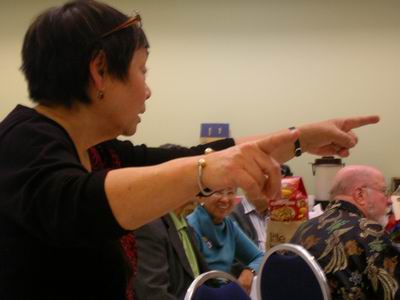 On harmonica, Sid Ikeda added more festive songs. At the conclusion of each song, the rotation of gifts ended and everyone wound up with a gift of some kind.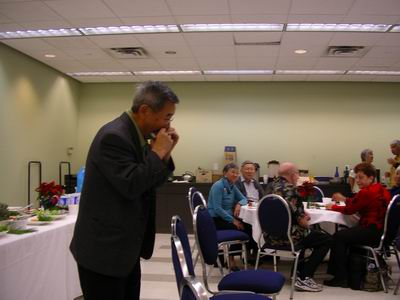 The singing, luncheon and gifts turned into a wonderful, Christmassy time.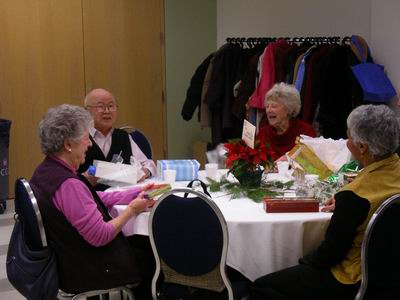 We left in the spirit of a sumi-e styled Christmas.