Graduation Ceremony - June 12th, 2010
Many years of painting bugs, flowers, landscapes and people take place before a sumi-e artist graduates with a seal. Many more years follow in continuing one's development as an artist. A seal is a stage in an artist's development. This year the Sumi-e Artists of Canada welcomed several members who have received their seals with our seal ceremony, where graduates imprint their seals on our scrolls. The graduates said a few words about the paintings they brought with them on this day.
Patricia Clarke told us how she remained active in sumi-e painting as a part of her daily life.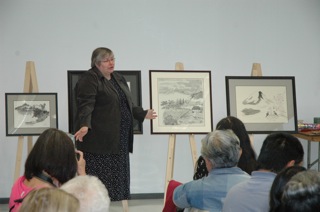 Fausto Turino is a builder and he incorporated his construction knowledge into the houses shown in his painting.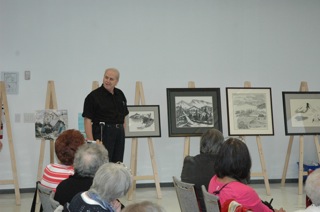 Penny McRae studied for years under Moira Mudie. For her, inspiration came from watching a pair of birds fly across the northern sky.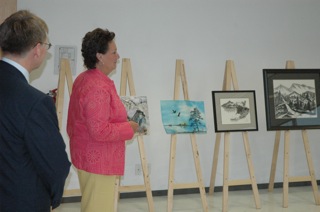 Sizue Nishi painted a traditional painting set in rural Japan with its boats and mountains.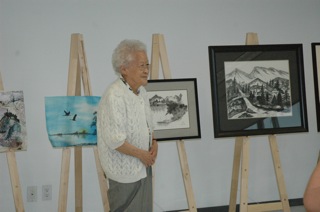 Diane Masuda incorporated blossums and birds in her quiet landscape.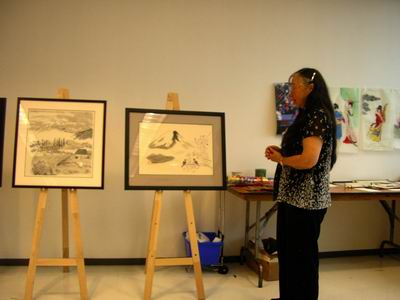 Bonnie Parslow spoke of how a trip to the Yellow Mountains in China with Moira Mudie had sparked her imaginative painting.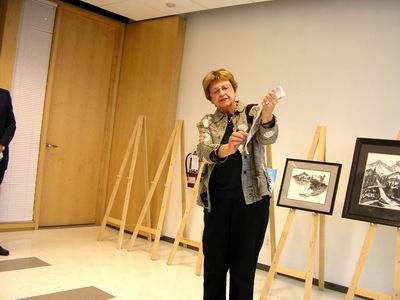 The graduates added their name to the Sumi-e Artists of Canada scrolls.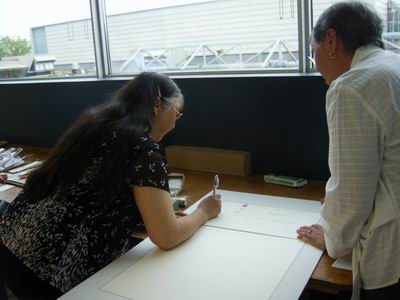 They also added an impression of their seal, which will now also appear on their paintings. Maggie Cain firmly pressed her seal onto the paper.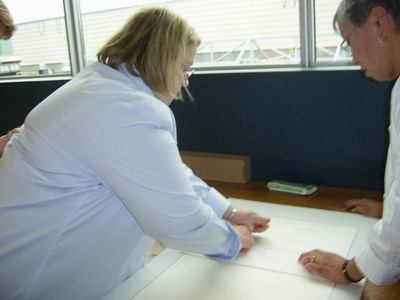 The result was a collection of more seals and signatures to the scrolls, which stretch back over the more than 25 years that the organization has existed.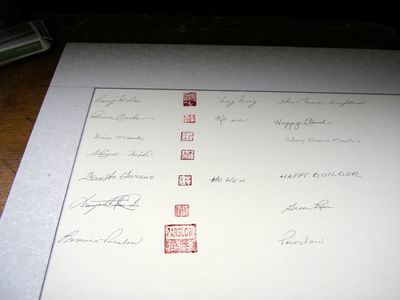 The paintings by the graduates were the stars of the show and other members attending the seal ceremony enjoyed them as much as the graduates who had explained their source of inspiration.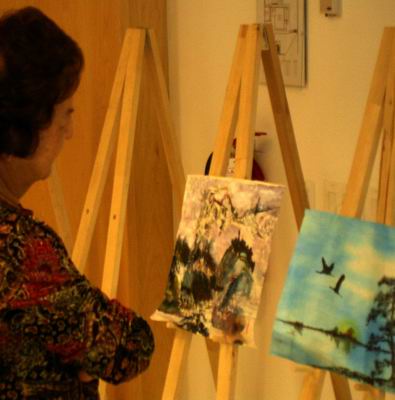 Bonnie Parslow's painting of the Yellow Mountains was a reminder of those spectacular mountains for those who had been there and a suggestion for others to visit them.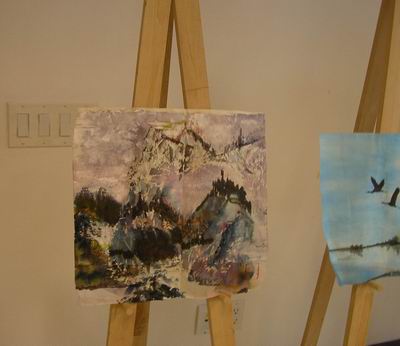 This northern lake by Penny McRae reminded us of how much natural beauty surrounds us right here in Canada.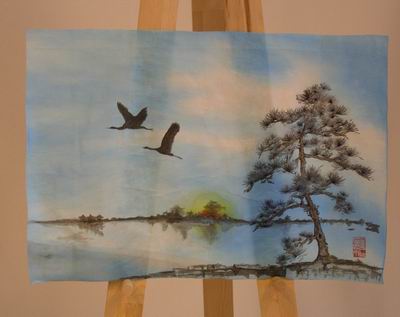 Sizue Nishi showed us that whatever country you are in - Canada, China, Japan and others - one can find something wonderful in nature.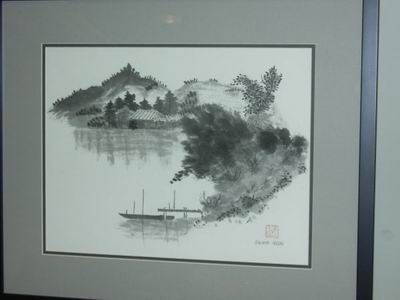 Along with the art from the graduates, the executive presented their annual report on their activities starting with the President, Gary Bist.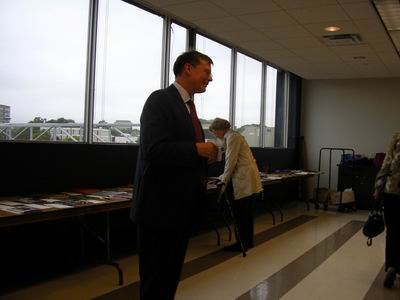 Our Treasurer, Barb Laplante presented the current balance and a summary of our expenses and revenue.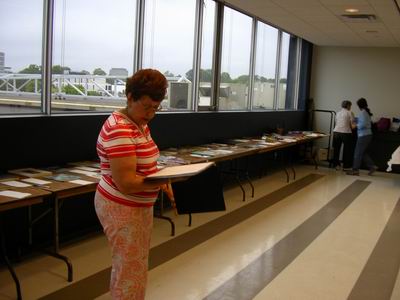 Marie Ikeda added a thoughtful speech on the history of the Sumi-e Artists of Canada.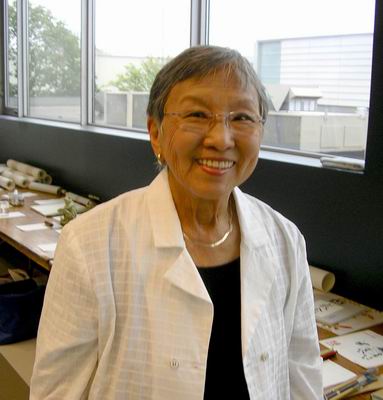 Members and guests could also buy books and art supplies at a silent auction.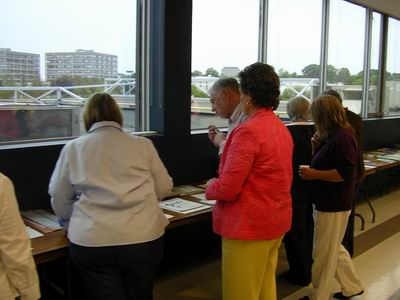 There were many one-of-a-kind art books.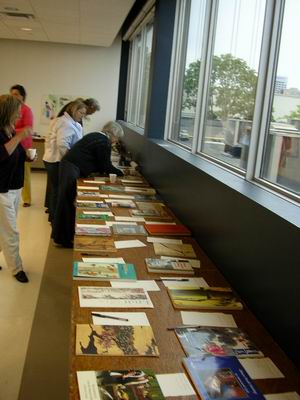 And some practical and interesting artifacts.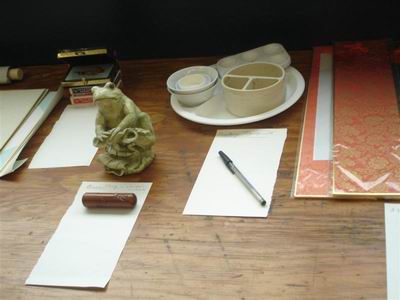 Tokugi Suyama found it was difficult to choose amongst all the bargains.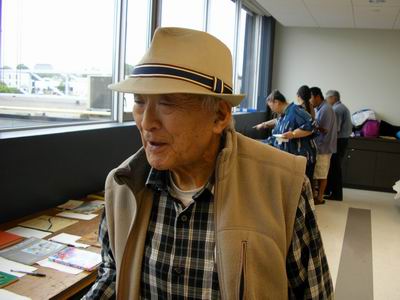 Socializing was another part of the day. Linda Nakatsu and Dianne Kitazaki, who also provided our refreshments, exchanged some words.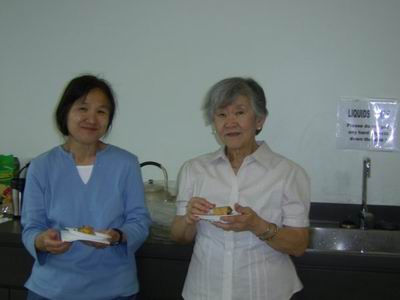 Guests of the graduates also enjoyed this combination of ceremony and chatter.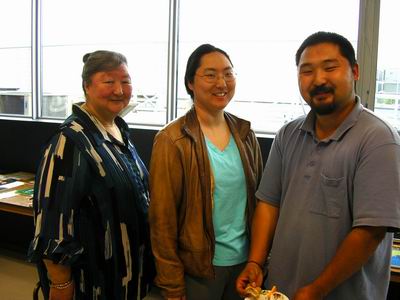 Elda Tilbury stopped by for some snacks.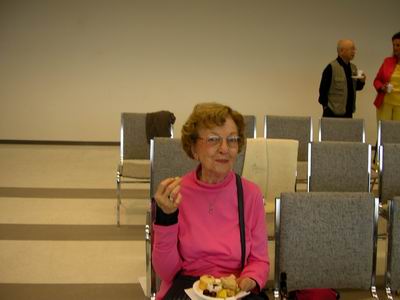 Socializing is an inherent part of the Sumi-e Artists of Canada.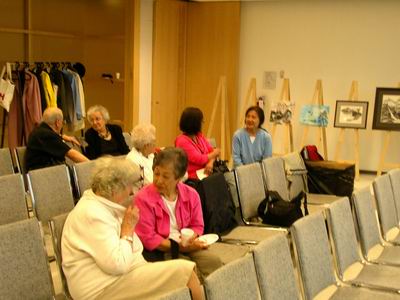 Diane Masuda had a few words to say about the ceremony to Gary Bist.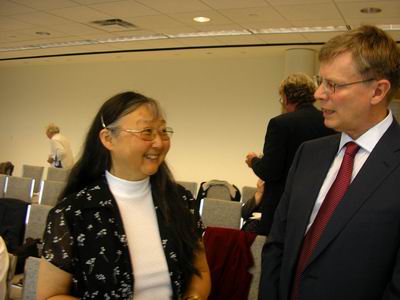 Two long-standing members and contributors to the executive, Penny McRae and George Nakamura, shared some smiles.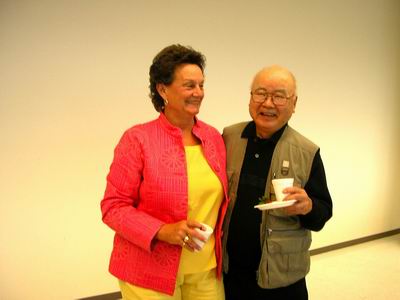 After a couple of hours of art and merriment, it was time to return to our painting. Only a few more months to our show.