Irises with Esther Yun - October 13, 2007
Irises are one of the most recognized and beloved flowers for both gardeners and artists. Ornate and delicate, they pose a challenge for anyone hoping to capture them in a painting. Esther Yun, however, showed us how this seemingly impossible task can be done.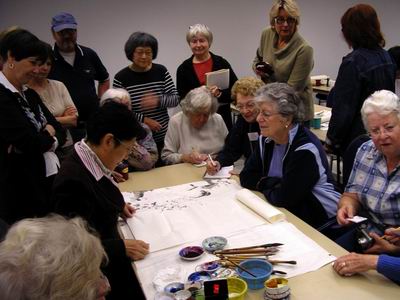 Esther made simple strokes with a purple-blue colour she had mixed. Each petal involved pressing and then lifting to create the fragile edge.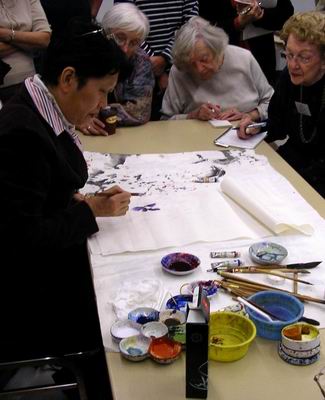 After creating a flower, Esther moved to another on the same plant.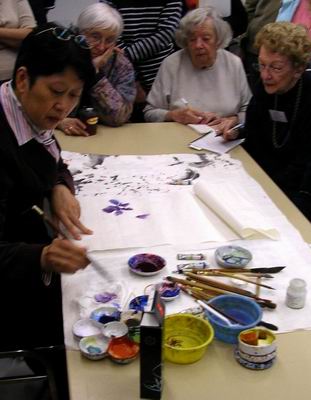 Getting the spatial arrangement of the flowers is the hard part, as Esther Yun explained to workshop attendees.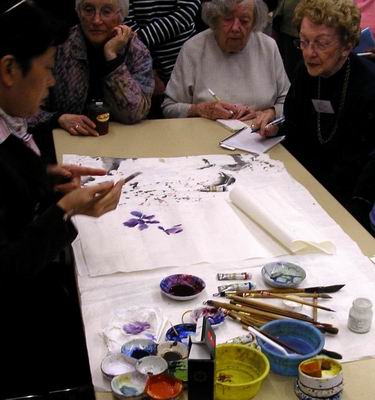 Esther persisted with her second set of petals.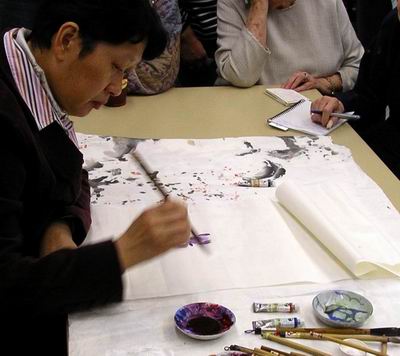 The second flower emerged slightly higher than the first.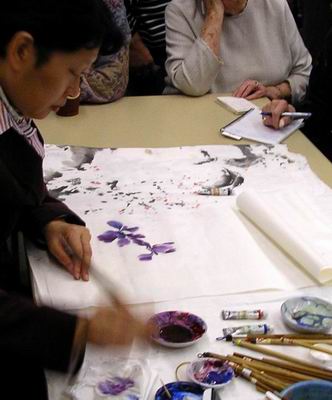 Esther paused to lighten the tone of the petals with more white paint.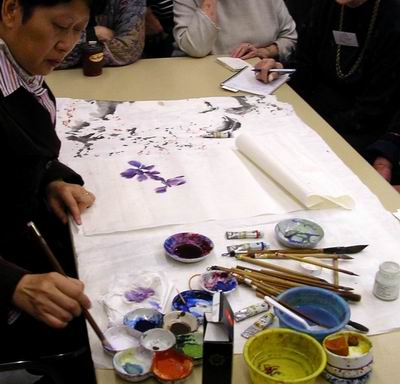 A third flower was started using the lighter paint.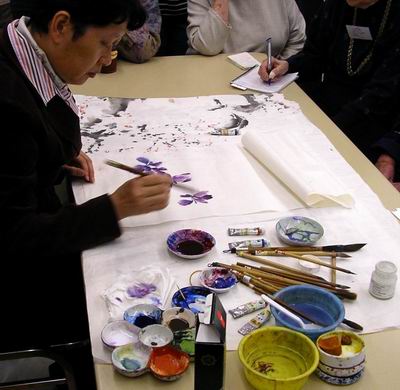 The upward trend of flowers continued with this third set of petals.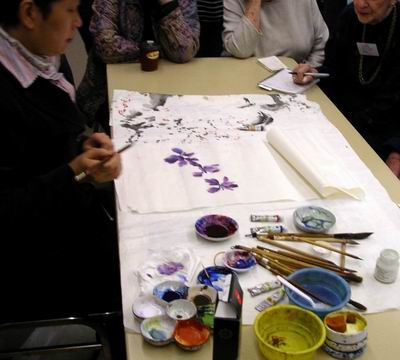 Esther paused again to explain the composition to the workshop attendees.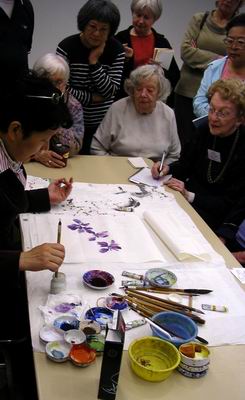 Again, Esther added some white paint to lighten to tone of the petals.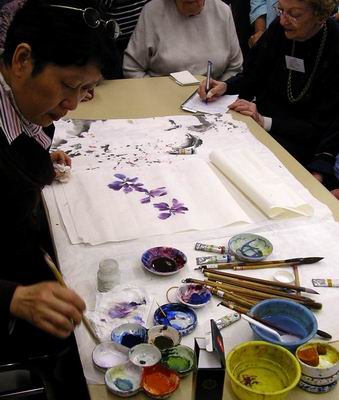 The lighter paint let Esther add some of the inner parts of the petals like the stamens.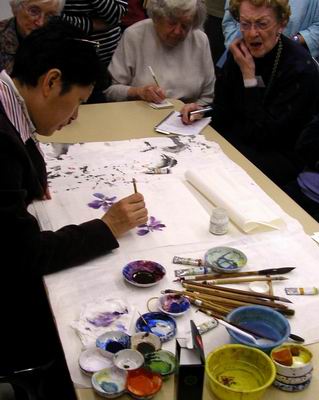 Sometimes lightening also means adding more water.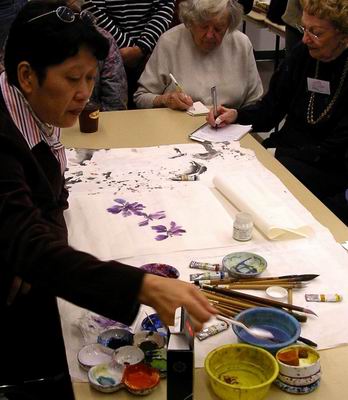 And then mixing again.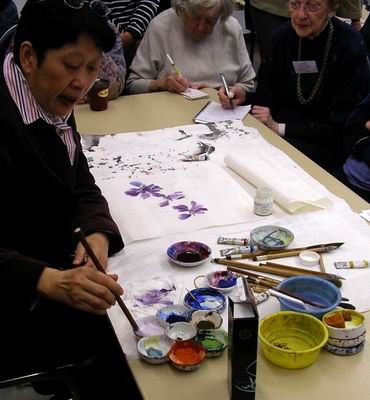 Esther would occasionally test her strokes and colour on a practice piece of paper.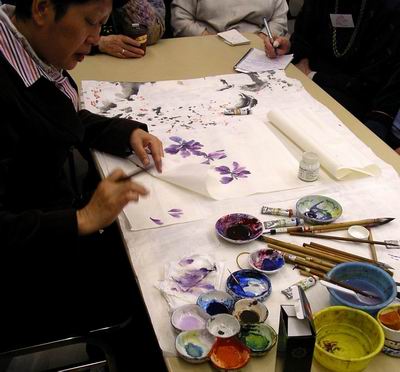 As the workshop progressed, Esther answered questions about brushes, paper, composition.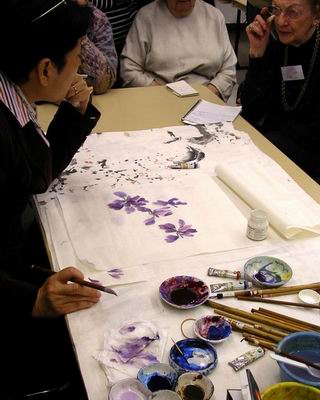 Esther then discussed completing the painting with the other parts of the iris.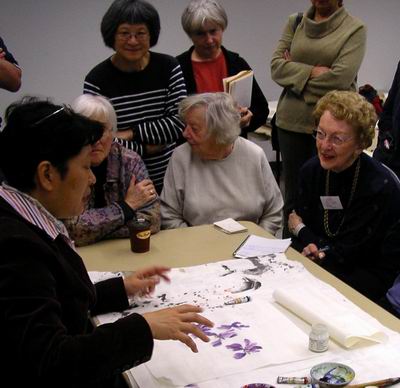 The stem was added to one flower.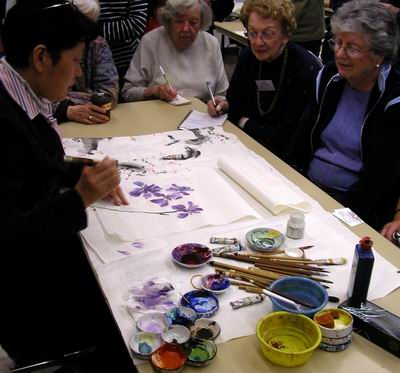 Then another stem was added.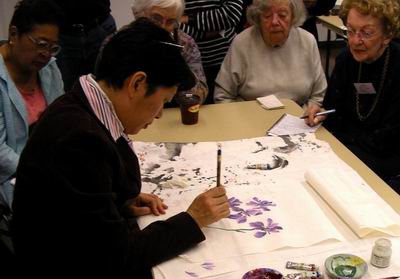 A third stem completed the stems.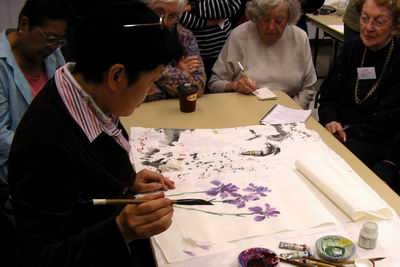 Esther then paused to consider adding more blades at the base of the plant.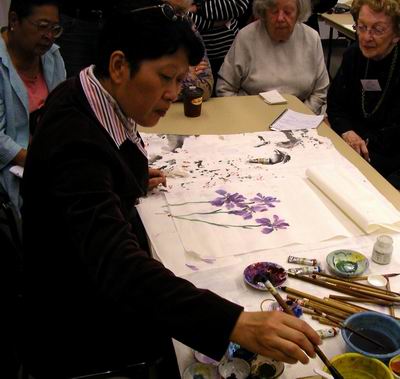 These blades were made with a larger brush in a single stroke.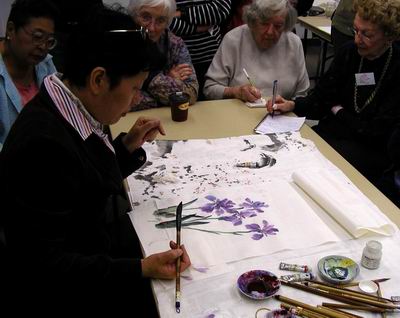 Sumi-e ink darkened these additional blades.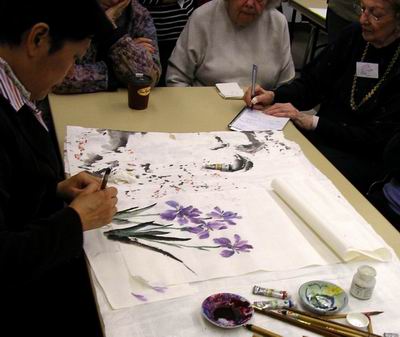 Esther sometimes used her hand to decide where to place the next element in the painting, in this case another flower.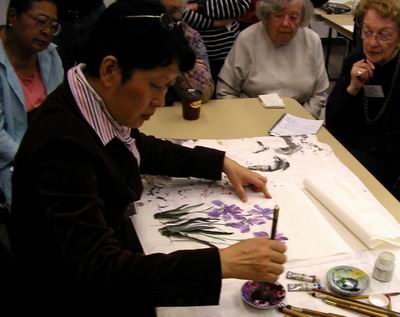 Then Esther added another stem to this additional flower.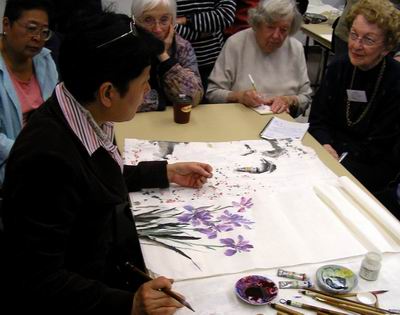 Esther sketched the outline of a white flower and considered adding a butterfly to the composition.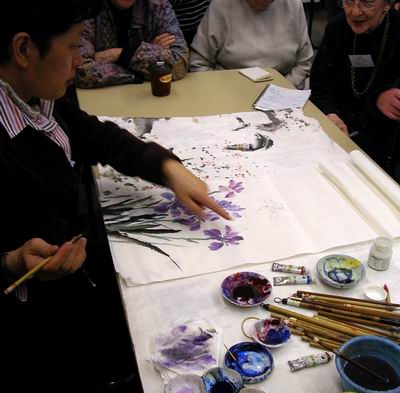 The butterfly added, Esther searched for a pale yellow paint for another butterfly.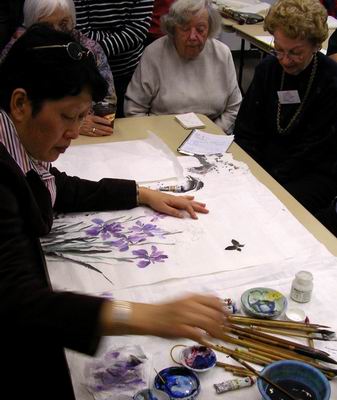 This second butterfly was added to the top of a flower.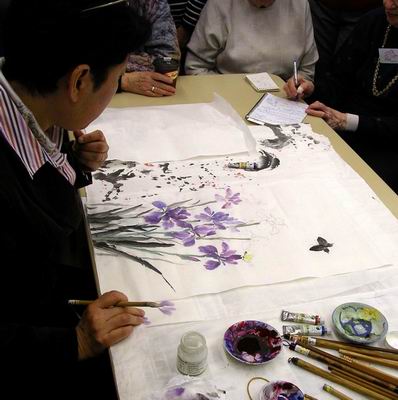 Esther then focused on the white flowers with some yellow added to the calyx.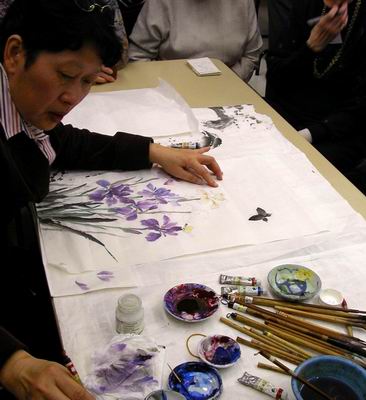 Two white flowers were created.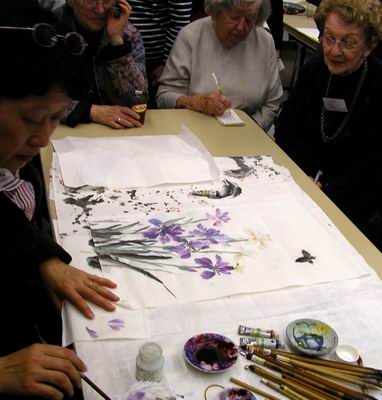 The completed work was a vivid though balanced composition of colours and elements.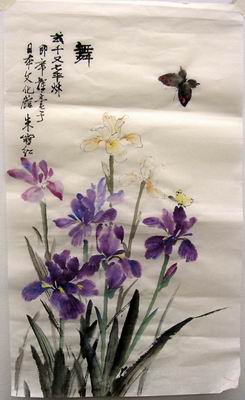 Esther also brought some paintings, which demonstrated her expressive style.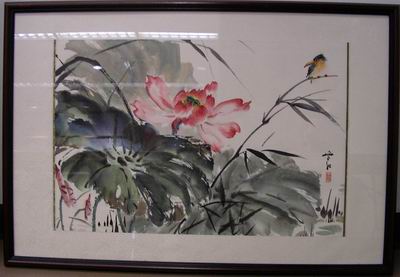 We left the workshop with some helpful tips and guidance when painting irises of any delicate flower.