Sumi-e Artists of Canada 2005 Show - November 12th and 13th
Thanks to the work of our volunteers and 81 paintings contributed from members, our 2005 show, our tea room and our demonstrators attracted hundreds of sumi-e enthusiasts and neophytes.
The show, Insights in Ink, was opened by James Heron, Executive Director of the Japanese Canadian Cultural Centre, and Gary Bist, President of the Sumi-e Artists of Canada. Together they presented the Ruth Yamada Award for Excellence in Sumi-e to Roslyn Levin, for her wonderful, restrained painting, Snowy Heron. This painting was selected by Ivy Leung, our judge for the 2005 show.
Then the serious contemplation began, such as this admirer.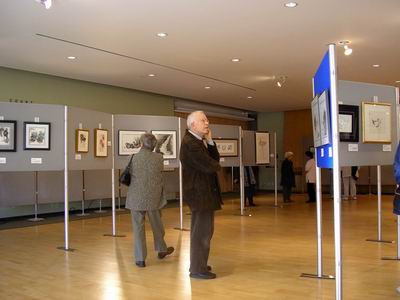 And these studious art aficionados.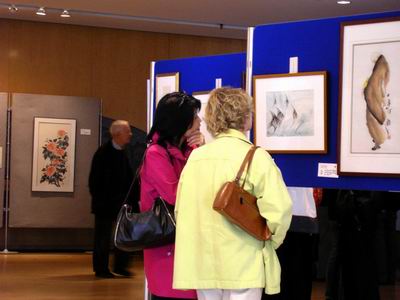 This patron wondered where this path might lead.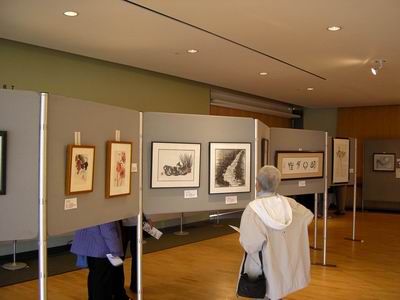 This group was captivated by all the paintings laid out before them in a vibrant array.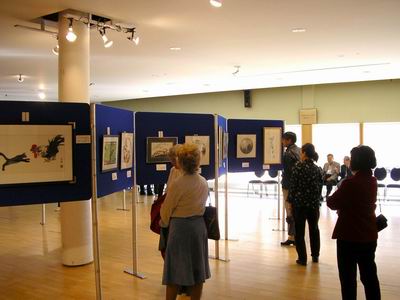 A sumi-e painting exhibit would not be complete without some bamboo paintings.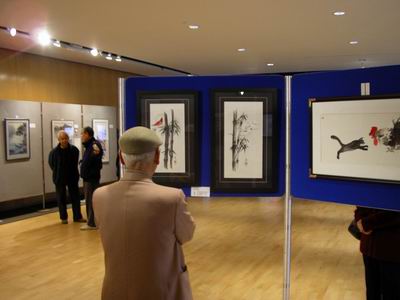 Everyone had an opinion to share.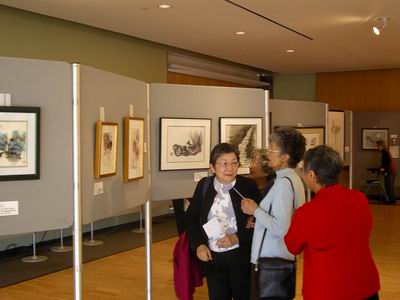 A wall of paintings greeted visitors at every turn.
Demonstrations by our members attracted as much interest as the paintings.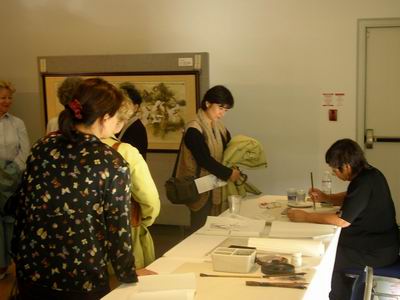 Which led to more demonstrations.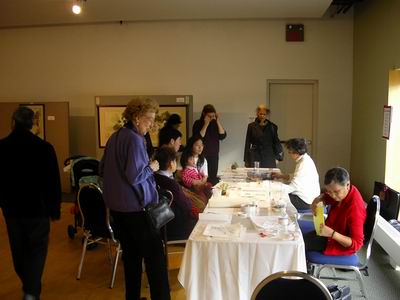 Time to get started on next year's paintings.